Clare Voyants

With the comeback of the "celtic" sound this band is sure to make its mark. Clare Voyants sound is exciting and it promises only to get better. The Band consists of Shay - The lead vocalist, guitarist, and songwriter; Jane - Fiddler who's energy is a sheer joy to behold; Billy - mandolin, bass and vocals; and last but certainly not least, Paul - Bodhran and vocals and all around fix-it-man. Together this group is awesome. Performing songs such as "The Poet & Soldier" written by Shay as a happy, peaceful yet thought provoking rebel tune, and old Irish favorites like "Spancil Hill" "Feilds of Athenry" "Peggy Gordon"; and contemporary favorites like "The Boxer" "Your Eyes" and "Lightning Crashes", this group will surely be liked by many. Performing throughout the Phoenix metro area.

SCHEDULING INFORMATION


Updated - 4-18-98
CONTACT INFORMATION
Email - elfbard@hotmail.com
Booking Info: 602/541-7906
If you would like to be on an email list for Shay Veno
CLICK HERE


Irish Links




The Sinn Fein Home Page
A Concept I Agree With

WEB DESIGN & BIGGEST FAN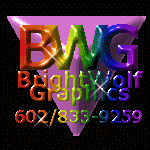 copyright and stuff:
Clare Voyants ©1998 Elfbard Productions
Elfbard Productions ©1998 Shay Veno
BrightWolf Graphics © 1996,1997,1998 Charles McAvoy
All contents and images © 1998 BrightWolf Graphics & Elfbard Productions
Virtual Irish Pub and Sinn Fein images used with permission.
You are vistor
since 10Feb98.

This page is in it's early stages, so check back soon for what promises to be a good time.